PIKE ARMS® TACTICAL FLASH HIDER SLIP-ON TAPER BARREL FOR RUGER® 10/22® – Stainless
PIKE ARMS® TACTICAL FLASH HIDER SLIP-ON TAPER BARREL FOR RUGER® 10/22® – Stainless
PIKE ARMS® TACTICAL FLASH HIDER SLIP-ON TAPER BARREL FOR RUGER® 10/22®. For blued 10/22® rifles, this precision CNC machined steel muzzle break compliments your rifle's blue finish to give it the tactical military look and advantage of a military firearm.
Don't confuse this muzzle break with plastic ones!  This high quality CNC machined blued steel muzzle break is made to exacting tolerances for a precision slip fit over the muzzle of your rifle and is secured by a pair of set screws on the bottom of the flash hider on the barrel with no permanent modifications to your 10/22®.  For 10/22® rifles that are customized with tactical options such as folding stock, this Tactical Flash Hider is an easy choice to get your rifle looking right.  Better order two… your shooting buddy is going to want one too!
Please note that although the Pike Arms® Tactical Flash Hider is a slip fit installation on most factory taper barrels, due to the considerable tolerance variations at the muzzle from one factory barrel to the next, in some cases it may be necessary to do some minimal fitting in order to get the correct light press fit on your barrel.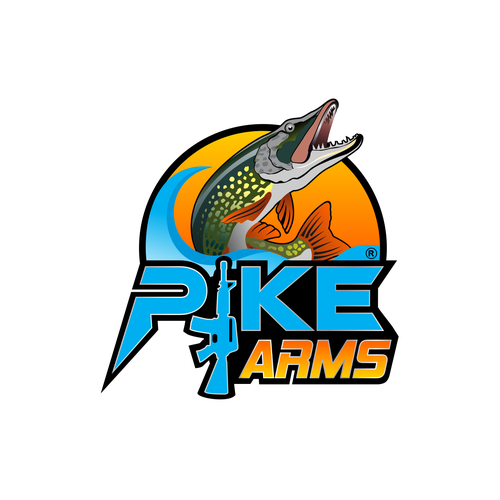 | | |
| --- | --- |
| Manufacturer | |
| Calibre | |
| Model | |
PIKE ARMS® TACTICAL FLASH HIDER SLIP-ON TAPER BARREL FOR RUGER® 10/22® - Stainless
Available in black or stainless steel. Also available is the flask hider with muzzle break in black or stainless.
MANUFACTURER: 

Pike Arms Inc. 

APPLICATION: 

Ruger 10/22 Rifle with Factory TAPER Barrel (NOT BULL BARREL) (Slip On - No Threading Required

CALIBER: 

.22LR and .17

MATERIAL: 

Steel

AVAILABLE FINISHES: 

Blued or Stainless

ATTACHMENT: 

Light Press Fit with Two Locking Set Screws
Additional information
| | |
| --- | --- |
| Manufacturer | |
| Calibre | |
| Model | |